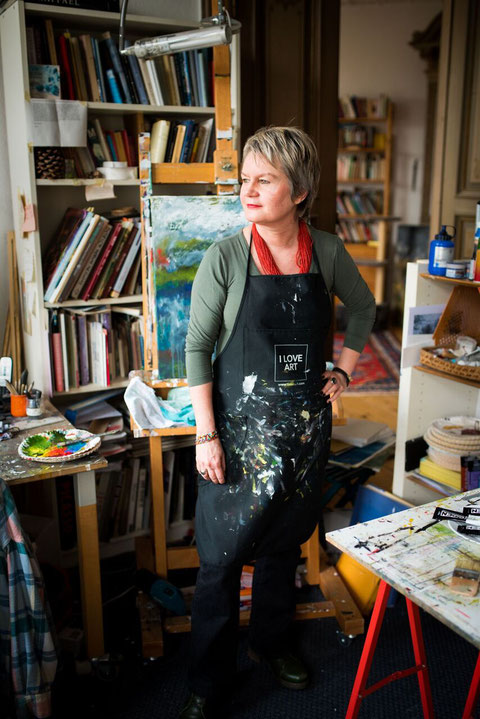 Kurzbiografie
In Bad Mergentheim geboren
Autodidaktin
Short Biographie
Born in Southern Germany
selftaught
Das Leben hat so viele Einschränkungen und nur die Kunst gibt mir fast absolute Freiheit. Die Freiheit mit Formen und Farben zu experimentieren.
Meine Motive sind durch reale Landschaften inspiriert oder aber entspringen meiner Phantasie.
Die abstrakten Arbeiten male ich überwiegend als mixed-media-Bilder. Ich kombiniere dabei Acryl- mit Ölfarben und Ölpastellen.
Für die halbabstrakten und mehr gegenständlichen Arbeiten verwende ich Künstlerpastellkreiden auf einem selbst hergestellten Untergrund oder auf speziell für Pastellkreiden hergestelltem Sandpapier.
Meine Bilder hängen in Sammlungen in den USA, Deutschland und Frankreich.

Life has so many restrictions and only art gives me almost absolute freedom. The freedom to experiment with form and colour. My paintings are mainly abstracted landscapes which are influenced by real places.

My paintings hang in collections in the USA, Germany and France.